8000 Ton SIEMPELKAMP (1982) Down Acting Hydraulic Press
Specifications on this listing:

Press Force 75 MN - Return Force 2 MN
Height of Tool Holder 1075 mm 41.925 inches
Stroke of Ram 1250 mm 48.75 inches- Free Length of Ram 1125 mm 43.875 inches
Height of Daylight 2700 mm 105.3 inches
Top of Edge Tool Table up to Bottom Edge Tool Holder min. 225 mm 8.775 inches
Height of bottom ram 350 mm 13.65 inches
Height of Press Above Floor 8000 mm 312 inches
Depth of Press Below Floor 3500 mm 136.5 inches
Width of Upright 4200 mm 163.8 inches
Depth of Upright 1520 mm 59.28 inches
Rapid Traverse Rate Downward 50 mm / s 1.95 inches
Press Speed @ 33 MN 12.5 mm / s 0.4875 inches
Press Speed @ 75 MN 5 mm / s 0.195 inches
Return Speed Quickly 100 mm / s 3.9 inches
Return Speed Slowly 16 mm / s 0.624 inches
Cushion Force Continously Adjustable 0..2000 KN - Lifting Force 2000 KN
Lifting Way for Tool Holder 450 mm 17.55 inches
Stroke of Compact Outlet pusher 1250 mm 48.75 inches
Lifting Speed of Tool Holder 96 mm / s 3.744 inches
Lowering Speed of Tool Holder 50 mm / s 1.95 inches
Height of Compact Outlet Pusher 740 mm 28.86 inches
Speed of Compact Outlet Pusher 200 mm / s 7.8 inches
Stroke of Block Transfer (approximate) 500 mm 19.5 inches
Operation Medium: Hydraulic Oil Shell Tellus Oil 46
Operation Temperature: 40 degree C -Operation Oil Filling: Top Tanks 4500 1
Bottom Tanks 1550 1 incl pipe -Volume Bottom Tanks 20,0 m3
Motor Voltage: 480V, 3 Ph, 60 Hz -Control Voltage: 115V, 1 Ph, 60 Hz
Valve Voltage: 24V

Paramount Industries has partnered with Otoole Press for over 20 years to help industrial Equipment Buyers locate, purchase and arrange delivery on the best buys in used Hydroulic presses. We are a trusted source that knows true value in this highly specialized market. Please e-mail Ted Gillespie for complete details and pricing on the above listings or a complete fax list of available presses. Act now before it's gone!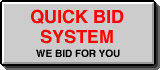 USED Composite SMC and DMC Molding Machines
Paramount Industries Inc. now specializes in sales of used SMC or DMC composite plastic molding machinery, designed for use in plastic molding production plants. If your looking to save some money by purchasing used rubber molding, SMC or DMC systems, composite plastics, thermoset bulk molding and fiberglass laminating equipment. We sell and ship to industrial equipment buyers in the US, Canada, Mexico and worldwide. We also purchase or broker used plant press and metal fabricating equipment, and offer a variety of services from specific machinery searches to physical inspections and rigging. The below SMC and DMC presses and molding systems are available now through Paramount Industries Inc. Give us a call or fill in the e-mail request above.
1. 800mm Schmidt & Heinzman used SMC Machine -new in 1987
2. Finn & Fram 60" SMC Machine. New 1987 model -never used.
Rubber Compound Molding Presses
Just on the market: 1250 Ton KTM-NORAMEX Rubber molding press... click here to see the full details on this production molding press

Offer To Purchase Agreement | Listing & Brokerage Agreement | Information Request Form | Want To Purchase