The following specifications apply to this press: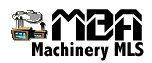 Capacity: 400 Tons - Size of Hot Plates: 72'' x 144'' x 3''
Number of Openings: Three (3) Height of Each Opening: 8
Distance Between Columns (R-L): 76 - 1/4'' - Platen Speeds: RapidTravers Closing: 80'' per minute - Full Pressure: 11'' per minute
Return: 110'' per minute - Lifting Capacity (Net): 20 Tons
Main Ram Diameter: 6 - 1/2'' - Number of Main Rams: Eight (8)
Diameter of Kicker Rams: 5 -m 1/4'' x2 - 3/4'' - Number of Kicker Rams: Two (2)
Ram Stroke: 24'' - Max. Hydraulic Pressure: 2590 PSI
Hydraulic Pump - Oilgear: DM-2025
Top platen, base and moving platen of steel plate, welded construction.Bronze lined moving platen guides. Eight, single acting main cylinders and two, double acting kicking cylinders.Moving platen ram connections to allow for expansion. Hot plates to be within 005'' parallel w/surfice finish 64 Microinch or better. One inch (1'') thick, Johns-Manville Marinite insulation between hoy plates & press platens. Hot plates to be subjekted to tempratures varying from 150 to 400 . Each hot plate tohave eeight circuits w/ seven 1-1/4'' diameter drilled holes in each circuit. Circuits are to be connected together so that each half of the hot plate is heated and cooled into 6'' diameter, vertical manifolds
Estimated Weight: 108,000 lbs
Offered jointly with Otoole Press in Detroit Michigan where you can view this complete press system with many options and electronics already installed.

in on Photos of this 400 Ton W&W 4 Column press
---
Fill out the below for for more information on this press..
Paramount Industries has partnered with Otoole Press for over 20 years to help industrial Equipment Buyers locate, purchase and arrange delivery on the best buys in used Hydraulic presses. We are a trusted source that knows true value in this highly specialized market. Please e-mail Ted Gillespie for complete details and pricing on the above listings or a complete fax list of available presses. Act now before it's gone!