-Type 1
Your Search Results for (Hydraulic presses -key word) Are Below.
If you would like more details on any machinery listing please fill out the form below each picture. Our representative will be notified by email and will contact you within 24 hours. Multiple photos, search and complete specifications are all part of the optional "deluxe Type 1" listing package. (unlimited items, both online and offline simple entry (DBMS interface), 50 custom style templates, andlinks from any site to your Machinery MLS pages. Package is customized exclusively for EquipBrokers.com. In use by major real estate franchises nationwide. E-mail our webmaster for details, demo or free trial, and pricing.
#430-224 CINCINNATI-MILACRON
"HYPOWERMATIC" HORIZONTAL SPINDLE
PRODUCTION MILL, New 1976, $37,500.00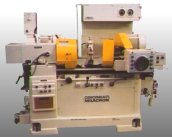 Paramount owns this machine and can act on all reasonable offers; appraised value over $45,000. E-mail me for particulars and powerup demo with On-Site inspection. Immediate availablility. We can arrange transport and rigging.
Listing agent: Paramount Industries
Ted Gillespie has been in the business of buying and selling used forging and metal forming machinery since 1989. From inception, Paramount has specialized in the highest quality, latest model forging and metal forming equipment available in the U.S. marketplace. Paramount represents and offers machinery which we own or have on an exclusive consignment basis ( see agreement). Sell us your used equipment.

MBA profile: Paramount Industries (included in MBA fee)
Complete Equipment




click image for larger view

MBA-MLS Listing Number:My#
City location:Cincinnatti, OH.
Listing Price: $ 37,500 * best offer
What will my Payments be?
Listing agent: Ted Gillespie
Phone:800-882-6165
E-mail:sales@equipbrokers.com
Machinery condition: Just rebuilt
Special Features: Virtual 3-D photo tour-low quality sample! VIRTUAL TOUR!!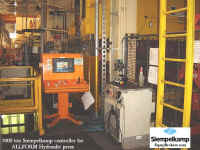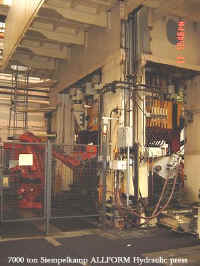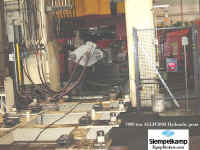 Very versitle 7000 ton Hydroform or Metal stamping Siempelkamp Press to be sold at liquidation pricing. We arrange shipping worldwide on this unique hydraulic press.
Formerly at a major Automotive Hydroforming facility in Milwaukee,Wi. this Siempelkamp has the following Specifications:
39" Stroke and 78" Daylite
138.5" 78" Slide Area
175.5" x 84" Die Plate Area
min 500kN Return force
350 mm/s advance speed
40 mm/s preforming
350 mm/s return speed

Hydroforming via the Siempelkamp ALLFORM technology enables the economical production of complex and intricate workpiece shapes. This complexity relates to both longitudinal and cross sections. Typical examples include chassis parts, branching elements of tubes, and frame and exhaust parts.

The advantages of ALLFORM PRESSES

Weight and material savings of 40 to 50 %, in some cases even up to 75 %
Wall thickness distribution optimized to component requirements
High work hardening
Continuous material grain flow for optimum component performance
More precise dimensional accuracy
Flow-advantageous component contours and junction geometries
Elimination of webs for joining operations
Better usage of limited installation space

The ALLFORM method: The starting material is usually a hollow pre-form or a sheet blank, which is pressed into the shape of a forming tool with a high-pressure fluid. Compared to conventional methods, even hydro-mechanical and hydrostatic ones, the forming possibilities are significantly increased using this Siempelkamp Hydraulic stamping press..

Call Ted Gilespi at Phone# 800-882-6165
for Pricing and inspection appointments
* #100 Ton Minster PM3 * #1000 Ton Danly Press . Model# SE4-1000 * #1000 Ton Danly SE4-1000-108-84 * #1000 Ton U.S.I Clearing 4-Point Straight Side Presses * #300 TON MINSTER HEAVY STAMPER *#600 TON MINSTER HEAVY STAMPER SSDC PRESS * #800 TON DANLY S4-800 * #800 TON WARCO PRESS * #SE2-600-120 x 60 CMC-BLISS PRESS * #USI -CLEARING 600 Ton *


Premier listings contain a direct follow up RFQ form ..see below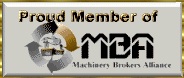 all rights reserved by Paramount Industries -08/21/12

site designs by webmaster Image Marketing Services