We are pleased to offer, subject to prior sale, the following hydraulic stamping press:
Used ERIE 177 Ton 4 POST HYDRAULIC PRESS for sale

TONNAGE:

177 ton with factory Serial # E-5866 This Erie 4 Post Hydraulic press in working condition ready for retrofitting into production line as a utility hydraulic press from a compression molding plant. Additional presses available from this same plant liquidation sale. All press controls and safety equipment included.. Specifications on this press:

SERIAL NO.:E-5866 ... AGE: Mid 70's....
Call Ted Gillespie at (800) 882-6165 for Pricing and complete specifications, photos and options on this used press. Use the below e-mail form to also receive immediate followup, quote, or questions. Additional K.R. Wilson, BLISS Williams & White, and Erie Presses in various tonnage capacities are available for purchase from Paramount Industries Inc.
CONTACT
SELLER
Please fill in below form info and submit only once

Paramount Industries has partnered with Tech Machinery Inc. and Otoole Press for over 20 years to help industrial Equipment Buyers locate, purchase and arrange delivery on the best buys in used Hydraulic stamping presses, CNC centers, milling and routing systems for the metal working industry. We are a trusted source that knows true value in this highly specialized market. Please e-mail Ted Gillespie for complete details and pricing on the above listings or a complete fax list of available presses. Act now before it's gone!
We have another similar Erie 170+ ton hydraulic press for sale...
Used ERIE 4 POST HYDRAULIC 176 ton PRESS for sale.
Equipped With: 4-Down Acting Rams
Gibb Guide Top and Bottom Mounted Hydraulic System
339-HP Main Drive
Total Power: Approximately 434-HP
Tapped and T-Slotted Bed and Ram
Safety Equipment and 1-Shot Lubrication System
Control Console w/ CTC Programmable Logic Control System Filter Unit... (Rebuilt in 2004)

Call Ted Gilespi at Phone# 800-882-6165
for Pricing and inspection appointments.

We are pleased to offer for immediate sale this 1992 Used 1760 Ton Schuler Housing Type Hydraulic Press Model:
Serial Number: 1453-02 and Capacity: 1760 Ton with Stroke: 39"
Daylight: 63"
Bed Area: 100" x 96"
Maximum Slide Return Capacity: 220 Ton
Slide Area: 78.76" x 78.76"
Bolster Area: 78.76" x 78.76"
Distance Between Moving Bolster Uppers: 62.99"
Surface and Slide Lower Surface Stroke Down: 23.62"
Distance Between Moving Bolster Upper Surface and Floor: 15.75"
Maximum Press Height: 248"
Speed: Rapid Advance: 1.64' Per Second
Maximum Forming: 0.33' Per Second
Normal: 0.16' Per Second
Rapid Return: 0.164' Pit depth: 13'
Height: 24'
Newest listings from EquipBrokers.com and Paramount Industries include ERIE and K.R.Wilson 4 post hydraulic presses ranging from 176 tons to over 4000 ton capacities. Take a look at these and save your plant some real money as these will be re-sold at liquidation prices. Immediate availability! Call for pricing.
Sellers wanted: Click here to E-Mail us your surplus equipment list or call and fax us as we are alway purchasing used industrial product plant equipment for resale to domestic and overseas clients. Below you'll find some newly pruchased presses available for immediate delivery. Through our MBA Member services we can offer value added equipment services like rigging - domestic and overseas freight delivery -machine retro fitting -hydraulic and electrical control services and finance/leasing arrangements.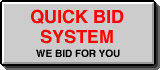 Additional heavy duty stamping presses we can offer for immediate purchase...see below.. or call for fax list!
* #100 Ton Minster PM3 * #1000 Ton Danly Press . Model# SE4-1000 * #1000 Ton Danly SE4-1000-108-84 * #1000 Ton U.S.I Clearing 4-Point Straight Side Presses * #300 TON MINSTER HEAVY STAMPER *#600 TON MINSTER HEAVY STAMPER SSDC PRESS * #800 TON DANLY S4-800 * #800 TON WARCO PRESS * #SE2-600-120 x 60 CMC-BLISS PRESS * #USI -CLEARING 600 Ton *


Offer To Purchase Agreement | Listing & Brokerage Agreement | Information Request Form | Want To Purchase