Fill in the form to recommended manufacturing links and our IMS webmaster will add your site to this page. Please advise if we can use a logo.
All MBA Members get a their web sites and direct links to their services or additional listing here... all FREE to machinery related businesses.


Metal working machinery brokerage and purchasing service. 10 years experience satisfying discriminating buyers of used plant equipment.

Phone 1-800-6165 Fax 586-779-2267 | Email: ted@equipbrokers.com
Industrial Paramedical Services has been providing complete Multi-Phasic Mobile health testing services to hundreds of Midwestern facilities since 1975. We specialize in bringing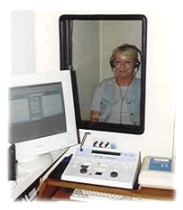 certified hearing tests for your employees to your parking lot with patented audiogram recording reports meeting all OSHA requirements. Our clients include major manufacturers in the automotive, utilities, food and beverage, construction, petroleum, aero-space, airport and metal fabricating fields. Basically we have hearing tests to-go for those businesses who expose their employees and sub-contractors to excessive hearing loss noise levels. Visit our site and schedule a free on-site Mobile Hearing Test lab tour and audiogram.
Our exclusive designed 8 year audiogram record chart can be easily folded into a quick visual aid in educating your employee to how well they are protecting their hearing. Subjecting your employees to noise sources that can cause permanent hearing loss is a serious safety hazard. Early detection of hearing loss can alert both parties to the need for using better hearing protection devices like ear plugs and ear noise mufflers. This site is dedicated to showcasing our uncompromising commitment to scheduling low cost hearing and pulmonary functioning test right from our state of the art mobile lab vans.
PED ENGINEERING CORPORATION: 4040 Palos Verdes Drive North Suite 202 , Rolling Hills Estates, CA 90274 phone 310.544.5503 fax 310.544.2033 business = Used Equipment / Engineering / Environment studies Home page http://www.pedeng.com We are equipment and environmental specialists.

Contact:Ken Luczkiewicz -Visimetrics, Inc.
2290 Kenmore Ave. Buffalo,NY. 14207
phone = 716-871-7070 fax = 716-871-1308
CNC controls, CNC Mach Rebuilds, Parts

email = ken@visicnc.com home page:URL = http://www.visicnc.com/
Free Answers to CNC Questions; PC Based CNC Controls, Rebuilt CNC Machines, Parts for K&T, Cincinnati, Hardinge, GE 1050, Fanuc, Bendix
Get your own .Com .Net .Org domain name for only 14.95 per year!!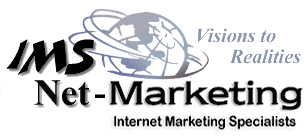 Today, millions of people are 'online' offering instant access to those seeking information and products. These customers are affluent, sophisticated trendsetters-- they browse, peruse, compare, and buy... and control the corporate boardrooms. They respond to your online presence, and feel in control, as they navigate your Electronic Catalog or Cybershop, making informed purchasing decisions. The Internet has empowered them to change the way all businesses must address their customer base. We specialize in designing web based consumer marketing plans that sell or persuade. Our vehicle is the Web site and the fuel is our visions and passion. IMS creates Virtual Environments ..defined by ideas. Can we jump start your web business in the 21st Century with our proven web design team?

Crest Capital is the nationwide leader in equipment financing. We are Atlanta-based with nationwide equipment financing and leasing company. We have been offering a full array of corporate financial products since 1989. Business owners and equipment vendors rely on Crest Capital as a value-adding partner. We are capable of financing equipment transactions of all sizes, working with clients from small-and medium-sized businesses to publicly traded companies and municipalities.
We maintain referral relationships with equipment manufacturers, software publishers and distributors, providing their customers with flexible, cost-effective solutions to acquire equipment. Visit our web site for complete details...www.crestcapital.com CLICK HERE

Crest Capital address: 1643 Mount Vernon Rd, Suite 100, Atlanta, GA 30338
phone = 800-245-1213 ext. 108 ask for Brian Koch fax = 888-391-6728