Premier Equipment Listings
EquipBrokers.com and Paramount Industries invites you to browse through our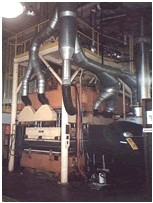 growing selection of Industrial equipment. This section is devoted to displaying our online premier listings by both product type and MBA members. On these pages we will be building our premier listing service which will give purchasers more details on the available equipment offered through our brokerage service. This is the spot for the savvy machinery shopper seeking real capital equipment bargains.
Our Machinery Brokers Alliance members are able to post equipment, with multiple photos and detailed descriptions, with just their browser. EquipBrokers.com database of machinery and industrial equipment, similar to a real estate MLS, will be searchable from this section. Listings will be enhanced by services offered through MBA associate members like appraisals, site inspections, auctions and rigging. Use our FREE Paramount's "buyers agent" service or post an equipment "Want Ad" here if you don't see what your looking for in the listings.
Active Member Equipment listings:
Unique opportunity to own 5 complete working automotive industry stamping presslines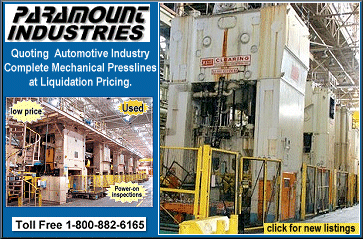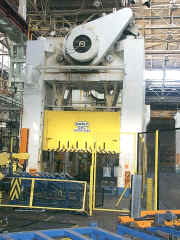 A major automobile manufacturer has contracted with Paramount Industries to liquidate all, or partial lots, of one of their local Detroit production plants. Power-on inspections now taking place for 10 major presslines of varying capacities, and all miscellaneous metal stamping equipment in this plant. This is a once in a lifetime opportunity to buy well maintained working metal stamping presses for pennies on a dollar invested by a big 3 auto manufacturer. Clearing, Bliss, Version, Danly stamping presses from 2000Ton to 400 ton capacities, with all OSHA inspected safety gear, controllers, conveyers and roll feeder equipment included. Click here to see all this automotive plant liquidation listings, photos and spec sheets.

Click here for more listings that are available for purchase that haven't been removed yet from local Detroit and Northeastern area USA plants.

Paramount Industries has partnered with Otoole Press for over 20 years to help industrial Equipment Buyers locate, purchase and arrange delivery on the best buys in used Hydraulic presses. We are a trusted source that knows true value in this highly specialized market. Please e-mail Ted Gillespie for complete details and pricing on the above listings or a complete fax list of available presses. Act now before these deals are gone!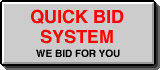 * #100 Ton Minster PM3 * #1000 Ton Danly Press . Model# SE4-1000 * #1000 Ton Danly SE4-1000-108-84 * #1000 Ton U.S.I Clearing 4-Point Straight Side Presses * #300 TON MINSTER HEAVY STAMPER *#600 TON MINSTER HEAVY STAMPER SSDC PRESS * #800 TON DANLY S4-800 * #800 TON WARCO PRESS * #SE2-600-120 x 60 CMC-BLISS PRESS * #USI -CLEARING 600 Ton *

Our Charter member is listing all his owned and exclusive brokered metal working and industrial equipment here. We specialize in Hydraulic punch presses, heavy duty fork lift trucks and plant production equipment.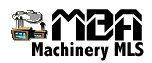 List your equipment for sale here @EquipBrokers.com.
Join the MBA

Click Here
The premier listing program will include multiple photos, searchable database, make a offer button, maps and directions, classified and auction formats... and so much more!! All requiring no HTML experience to get a professional layout.
for now...just click on the below image to post your FREE Ads



is featuring a members only area for
"business to broker" listings and special brokerage services.
Offer To Purchase Agreement | Listing & Brokerage Agreement | Information Request Form | Want To Purchase