We are pleased to offer this used 500 Ton Baldwin 6-Post Up-Acting Hydraulic Rubber Press for immediate sale. We can ship worldwide as a extra service for buyers on this and other presses listed at Equipbrokers.com. This programmable multi-step rubber press is in great working condition and inspection under power can be arranged for buyer.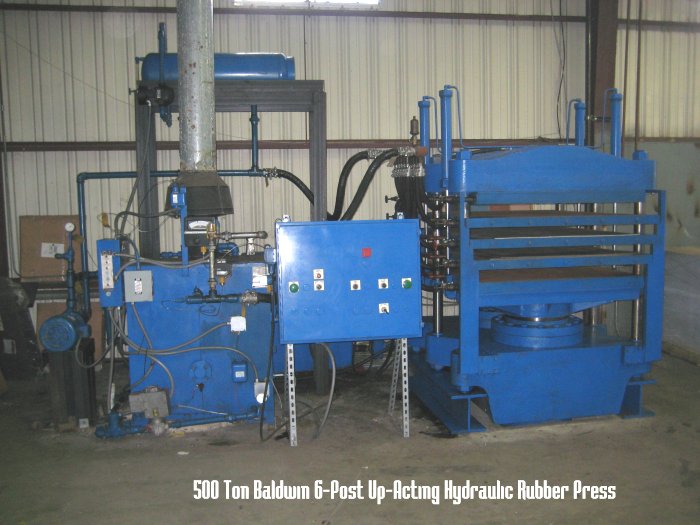 specifications on this 500 ton Baldwin hot rubber molding press:
5-48" x 60" Hot oil platens
2-16" Rams
20" Stroke
2-1/2" Thick Platens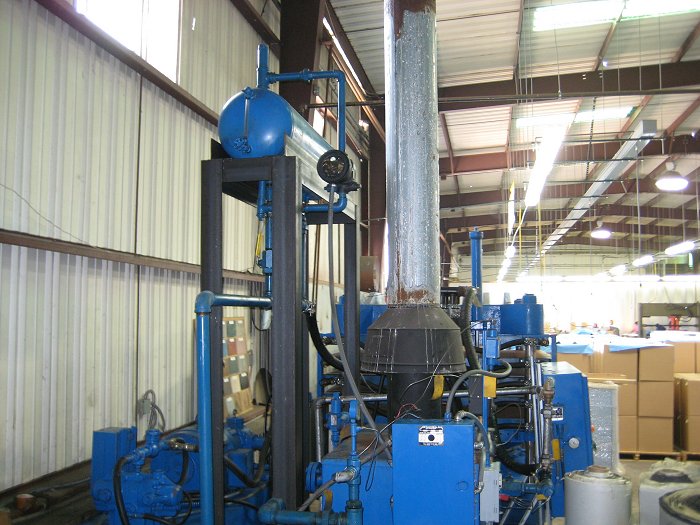 Call Ted Gillespie at the below toll free or office phone number for pricing on this 500 Ton Baldwin 6-Post Up-Acting Hydraulic Rubber Press. He can arrange insprection and also furnish you with further press production details..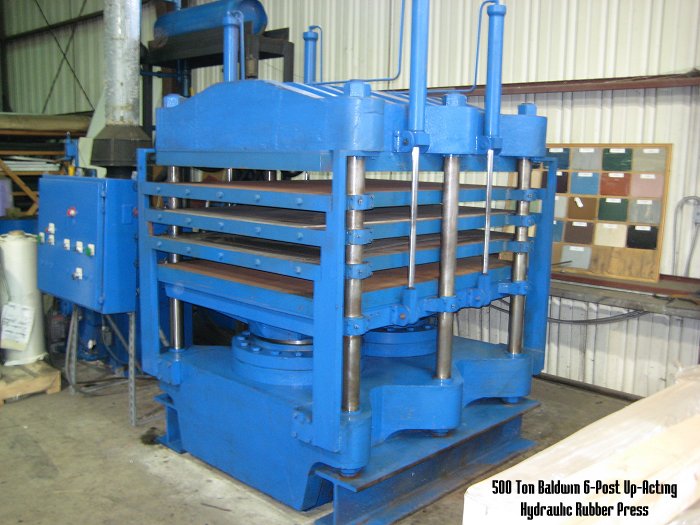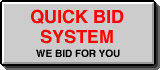 Newest listings of major brand parts stamping and forming hydraulic presses include the following:

750 ton Hydraulic Gap Frame rare straightening press and all supporting press equipment

USED KOMATSU MODEL C2S-2000-3TR 2,000 TON STRAIGHT-SIDE TRANSFER PRESS

500 Ton Columbia Hydraulic up acting hot oil plywood press

This 1963 1400 ton ERFURT eccentric straight side press is part of a complete forging press line offered for sale
5 each - Used 800 ton Danly straight side 4 point presses for sale.
Paramount Industries is accepting offers on five 800 Ton Danly Straight Side 4-Point Presses which may be of interest to your company. All 5 presses in this production line are available and may be sold individually or as a complete press line. All presses are in working condition.

Click here to view details on this 660 ton PTC Straight Side Feed custom built press

PTC Straight Side Press specifications:
660 Ton total capacity
Press type: Straight Side Eccentric Gear
2 Suspension points
STROKE = 18" Adjustment of RAM = 12"
SHUT Height over Bolster (SDAU) = 42"
Opening through Columns = 70"
Ram Face area = 144" x 60"
Bolster Size 144" x 60" x 9"
Speed = variable 15-45 SPM
Full Work energy at 15 SPM = 370 inch tons
Single stroking Speed = 15 SPM
Est weight of Press = 265,000 lbs
Main Motor size = 100HP
New offering: USED 2000 Ton Williams & White Hydraulic Press with 72" Stroke - 100" Daylite - 120" x 96" Platen and all controllers and safety equipment... call for liquidation price on this and other new plant production equipment we have available for immediate sale.

600 Ton Danly 4-Point Eccentric Geared
Press new in 1980 and model# SE4-600-144-96 in great working condition

Capacity: 600 Ton

with

Stroke: 30"
Shut Height on Bed: 62.5" (SDAU)
Slide Adjustment: 10"
Bed Area: 144" L-R x 96" F-B
Slide Area: 144" L-R x 96" F-B
Speed: 20 SPM

w/

Windows: 36" Wide
Floor to Top of Bed: 30"
Equipped With:

Flush Floor Design
Air Clutch & Brake

with

T-Slotted Slide & Bolster
Approximate Weight: 315,000 Lbs
Approximate Dimensions: 320" L-R x 146" F-B (Top of Press) x 227" Above Floor
236" L-R x 96" F-B (At Base of Press)
Call Ted Gillespie at below phone numbers to get press pricing

Offer To Purchase Agreement | Listing & Brokerage Agreement | Information Request Form | Want To Purchase