We are pleased to offer the following hydraulic press, subject to prior sale:
2000 Ton HPM Hydraulic Press for sale.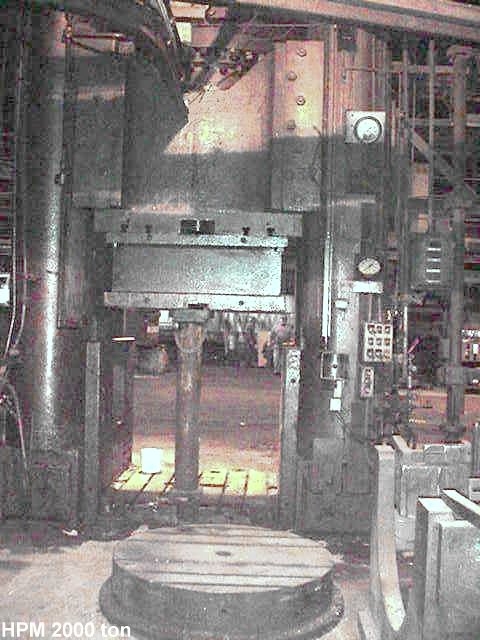 The following specifications apply to this HPM 2000 ton press:
Fill out the below for for more information on this press..

2,000 Ton HPM Press Hydraulic in working condition,

Stroke 35-5/8"
290 Tons Stripping Capacity

Daylight:
-Without Ram Plate and Bolster Plate- 96-5/8"
-With 6-3/4" Ram Plate and 8" Bolster Plate: 81-7/8"
Ram Size 60"
Bed Size: 60"
Bolster: 60"
Column to Column Width: 61"

Oil Tank capacity 2000 Gal. (press), dump tank 3000 gal.

(2) 400 HP, 50 HP hydraulic pump motor, 10 HP pilot pump motor.... Call or Please e-mail Ted Gillespie for complete details and pricing on the above listings or a complete fax list of available presses. Act now before it's gone!
HPM 1500 ton Deep Draw Hydraulic Press for sale by Paramount Industries Inc.
We are pleased to offer for your consideration the following used hydraulic HPM stamping press.

(1) HPM 1500 ton Deep Draw Hydraulic Press
Serial: 4084 and total Capacity - 1500 ton
Die cushion - 600 ton
Bolster size - 60" x 60"
Stroke - 30" - Open height - 50"
Bolster thickness - 10"
Advance speed - 400 IPM
Pressing speed (up to 500 tons) - 58 IPM
Pressing speed (500-1500 tons - 17.5 IPM
Return speed - 400 IPM
Motor - 100 HP
- 175 amp at 480 volt
Approximate weight - 185,000 lbs.
Approximate overall dimensions - 8' x 9' x 23'

Features: HPM radial pump and full controls
Stock Number: - 11076 -

Click to Enlarge
* #100 Ton Minster PM3 * #1000 Ton Danly Press . Model# SE4-1000 * #1000 Ton Danly SE4-1000-108-84 * #1000 Ton U.S.I Clearing 4-Point Straight Side Presses * #300 TON MINSTER HEAVY STAMPER *#600 TON MINSTER HEAVY STAMPER SSDC PRESS * #800 TON DANLY S4-800 * #800 TON WARCO PRESS * #SE2-600-120 x 60 CMC-BLISS PRESS * #USI -CLEARING 600 Ton *
Click for

New Listings

1500 ton Klockner Plastic Injection Molding Press (like new)


3500 Ton HPM 4 POST Hydraulic Press -distressed sale price


5000 Ton Lake ERIE Triple Action Hydraulic Press


5000 Ton BLISS 4 POST Hydraulic Press at a liquidation price


1500 Ton SAVAGE Traveling Gantry Straightening Press


1500 Ton HPM Deep Draw 4 post hydraulic press for sale


8000 Ton AP&T Hydroforming frame Press -like new
Unique opportunity to own 5 complete working automotive industry presslines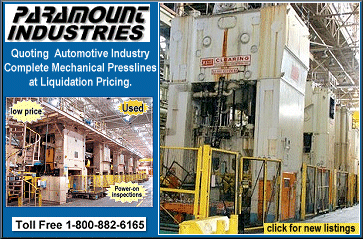 586-779-2267

sales@EquipBrokers.com
Buyers Agent helpline: 1-800-882-6165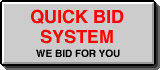 Offer To Purchase Agreement | Listing & Brokerage Agreement | Information Request Form | Want To Purchase