Office # 1-586-779-1788 Toll Free (800) 882-6165
The following Mechanical Industrial presses are in located in-plant within the Metro Detroit area. Several are in stock at our Mound Rd warehouse for your immediate inspection. Call or e-mail Ted Gillespie of Paramount Industries playing your bid and arrange inspections or request further details on these industrial grade stamping press listings. Click on photo link to see see a larger view of these used mechanical punch presses.
* #400 Ton Warco Press SE4 * #500 Ton Danly Model# SE2 * #500 Ton Minster E2-500 * #600 Ton Verson SE2
---
USED Composite SMC and DMC Molding Machines
Paramount Industries Inc. now specializes in sales of used SMC or DMC composite plastic molding machinery, designed for use in plastic molding production plants. If your looking to save some money by purchasing used rubber molding, SMC or DMC systems, composite plastics, thermoset bulk molding and fiberglass laminating equipment. We sell and ship to industrial equipment buyers in the US, Canada, Mexico and worldwide. We also purchase or broker used plant press and metal fabricating equipment, and offer a variety of services from specific machinery searches to physical inspections and rigging. The below SMC and DMC presses and molding systems are available now through Paramount Industries Inc. Give us a call or fill in the e-mail request above.
1. 800mm Schmidt & Heinzman used SMC Machine -new in 1987
2. Finn & Fram 60" SMC Machine. New 1987 model -never used.
3. Click here for

2000 Ton HPM used Hydraulic Press at great price.
Rubber Compound Molding Presses
Just on the market: 1250 Ton KTM-NORAMEX Rubber molding press... click here to see the full details on this production molding press
Paramount Industries is pleased to announce the grand opening of their web site devoted to new and used capital equipment resellers, distributors and brokers. Our mission is to ease the procurement burden for both buyers and sellers of all types of industrial equipment by offering you a convenient online resource for browsing industrial machinery listings.
We offer both FREE classifieds and auction format Ads and a premier listing service with multiple photos with complete machine specs from vendors worldwide. This site is the home base of the Machinery Brokers Alliance ( MBA) which allows members a "business to business" private site for communicating available equipment, brokering deals, and access to members only services. See for yourself all the time and money saving benefits we have to offer everyone involved within the industrial equipment business..... Used Industrial Equipment Buyers -Sellers -Brokers....... yours sincerely; Ted Gillespie -Paramount
Our reputation for servicing all aspects of our customers demands is exceeded only by our willingness to do it !!!

Our Office # 1-586-779-1788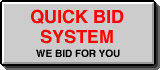 1500 ton Klockner Plastic Injection Molding Press (like new)


3500 Ton HPM 4 POST Hydraulic Press -distressed sale price


5000 Ton Lake ERIE Triple Action Hydraulic Press


5000 Ton BLISS 4 POST Hydraulic Press at a liquidation price


1500 Ton SAVAGE Traveling Gantry Straightening Press


1500 Ton HPM Deep Draw 4 post hydraulic press for sale


8000 Ton AP&T Hydroforming frame Press -like new
* #100 Ton Minster PM3 * #1000 Ton Danly Press . Model# SE4-1000 * #1000 Ton Danly SE4-1000-108-84 * #1000 Ton U.S.I Clearing 4-Point Straight Side Presses * #300 TON MINSTER HEAVY STAMPER *#600 TON MINSTER HEAVY STAMPER SSDC PRESS * #800 TON DANLY S4-800 * #800 TON WARCO PRESS * #SE2-600-120 x 60 CMC-BLISS PRESS * #USI -CLEARING 600 Ton *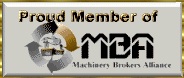 all rights reserved by Paramount Industries -08/21/12

site designs by webmaster Image Marketing Services