We are pleased to offer, subject to prior sale, the following:
Williams & White
500 TON Down Acting Hydraulic Spotting Press
with Hydraulic Actuated Rolling Bolster - Serial Number # 2436
in on Photos

Call for Photos on
(Stock # 005-5013)

Fill out the below for for
more information on this press..

The following specifications apply to this press:


Down Acting Hydraulic Spotting Press

with Hydraulic Actuated Rolling Bolster

92" x 163" Bed & Ram

60" Stroke - 105" Daylight

45" Shut height

Gib Guided with Rack and Pinion

In Plant running Detroit Area ..new in Late 40's

---

Paramount Industries has partnered with Otoole Press for over 20 years to help industrial Equipment Buyers locate, purchase and arrange delivery on the best buys in used Hydraulic presses. We are a trusted source that knows true value in this highly specialized market. Please e-mail Ted Gillespie for complete details and pricing on the above listings or a complete fax list of available presses. Act now before it's gone!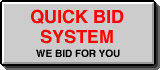 New offering: USED 2000 Ton Williams & White Hydraulic Press with 72" Stroke - 100" Daylite - 120" x 96" Platen and all controllers and safety equipment... call for liquidation price on this and the Ficep Screw Press shown below.
Zoom Image

Rare offering in a used screw press... 2500 Ton Ficep Screw Press with 400mm diameter Screw capacity. This one is outfitted with hydraulic upper and lower ejectors and has optional die heater unit. FICEP SPA designs, manufactures and sells worldwide CNC controlled machines & systems for the steel construction and forging industries.

Model 400

FICEP PVM

Screw diameter
mm
400
Nominal force
kN
16000
Max. allowed
force continuous
operation
kN
32000
Net energy
Nm
190000
Weight
ton
120
Used FICEP Medium ton screw press with narrow distance between the side frames. These tie rods assembled machines are very sturdy and fast presses, suitable for the forging and coining of mechanical parts of medium-small size, ferrous and non ferrous material. Optional Maestri chain type Oven for forging billets is also available. Call for Ted Gillespi for equipemnt pricing, further spec details, photos and included accessories on any used plant production equipment shown at this site.
Click for

New Listings

1500 ton Klockner Plastic Injection Molding Press (like new)


3500 Ton HPM 4 POST Hydraulic Press -distressed sale price


5000 Ton Lake ERIE Triple Action Hydraulic Press


5000 Ton BLISS 4 POST Hydraulic Press at a liquidation price


660 ton PTC Straight Side Feed custom built press


1500 Ton SAVAGE Traveling Gantry Straightening Press


800 ton Danly straight side 4 point presses (5 ea) for sale


8000 Ton AP&T Hydroforming frame Press -like new


2000 Ton HPM used Hydraulic Press at great price.
* #100 Ton Minster PM3 * #1000 Ton Danly Press . Model# SE4-1000 * #1000 Ton Danly SE4-1000-108-84 * #1000 Ton U.S.I Clearing 4-Point Straight Side Presses * #300 TON MINSTER HEAVY STAMPER *#600 TON MINSTER HEAVY STAMPER SSDC PRESS * #800 TON DANLY S4-800 * #800 TON WARCO PRESS * #SE2-600-120 x 60 CMC-BLISS PRESS * #USI -CLEARING 600 Ton *

Offer To Purchase Agreement | Listing & Brokerage Agreement | Information Request Form | Want To Purchase