We are pleased to offer, subject to prior sale, the following:
Two (2) Units - 500 Tons BLISS Vertical Presses
Down Acting Hydraulic Gib-Guided Shell Presses
S/N # 30238-1 (1980's) Stock# (006-1029)
in on Photos

Fill out the below for for
more information on this press..

The following specifications apply to this press:


Main Ram 500 Ton
48" x 48" Bed
96" Length of Stroke
208" Daylight (Max.)
1000 IPM Approach Speed
Speed of Press @ Max. Force 290 IPM
950 IPM Return Speed
Motors 450 HP, 900 RPM, 2400 VAC
250 HP, 900 RPM, 480 VAC
Cushions N/A
Water Cooling System
35' Above Floor
159,829 lbs Total Weight per unit
Located in Gulfport area, Mississippi

---

Paramount Industries has partnered with Otoole Press for over 20 years to help industrial Equipment Buyers locate, purchase and arrange delivery on the best buys in used Hydraulic presses. We are a trusted source that knows true value in this highly specialized market. Please e-mail Ted Gillespie for complete details and pricing on the above listings or a complete fax list of available presses. Act now before it's gone!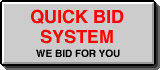 Click for

New Listings

1500 ton Klockner Plastic Injection Molding Press (like new)


1000 ton Williams and White Hydraulic Presses for sale


3500 Ton HPM 4 POST Hydraulic Press -distressed sale price


5000 Ton Lake ERIE Triple Action Hydraulic Press


5000 Ton BLISS 4 POST Hydraulic Press at a liquidation price


660 ton PTC Straight Side Feed custom built press -special price


1500 Ton SAVAGE Traveling Gantry Straightening Press


800 ton Danly straight side 4 point presses (5 ea) for sale


8000 Ton AP&T Hydroforming frame Press -like new


2000 Ton HPM used Hydraulic Press at great price.

Offer To Purchase Agreement | Listing & Brokerage Agreement | Information Request Form | Want To Purchase